The Curriculum Trak Virtual Workshop Series, available to any educator, will center around connections - connecting faith-based educators to encouraging and dynamic thought leaders, connecting educators with others in the Curriculum Trak community, and inviting those currently outside our community inside to feed into it and benefit from it. These virtual workshops will include two essential parts. They will begin with a keynote address from an individual whose ideas, services, or resources present a value-add to our community. This will be followed by opportunities for each attendee to dialogue in small groups with other like-minded educators from around the globe to share their thoughts, swap ideas and resources, or simply offer insights into their struggles or victories as it relates to the topic at hand. We believe these opportunities, in this format, will continue to promote the values of the Curriculum Trak community, provide a valuable service to members of the community, and expand the network of faith-based educators around the world.
Cost: $25 per person per workshop
Sessions will be provided using Zoom. Due to the interactive nature of these workshops, recordings will not be provided.
Register for these sessions by clicking on the link below the desired session further down this page. Space is limited for each session so register early.
Workshops

Going Beyond Biblical Integration to Biblical Worldview Immersion
Dr. Roger Erdvig - October 13, 2022
Biblical integration has been an important element of the Christian school movement. However, in order to nurture genuine growth in a Biblical worldview, we must also look at our total school and classroom environments to ensure that we're immersing our students in the life of the Kingdom of God at every turn. Join us to learn four central teaching commitments that every Christian school teacher should make in the process of creating Biblical worldview immersive environments for students. You may be surprised at how much our pedagogical choices can impact our students' worldview development.
Session Leader Information: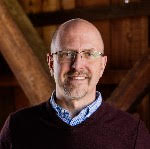 Dr. Roger Erdvig serves as headmaster for a Christian school and teaches qualitative research methods to doctoral students. He is a recognized leader in the field of Biblical worldview formation and is the author of Beyond Biblical Integration: Immersing You and Your Students in a Biblical Worldview and co-author of Bring It To Life: Christian Education and the Transformative Power of Service-Learning. In the summer of 2023, Roger will be assuming the role of Director of Worldview Education at Summit Ministries in Colorado Springs, CO, where he will give his full time to equipping churches, parents, and educational institutions to nurture a Biblical worldview in the emerging generations.

---
Gaming Coram Deo: Gaming Programs that Inspire Student Flourishing
Dr. Brad Hickey - November 9, 2022
In recent years, the number of K-12 and collegiate gaming programs across the U.S. and Canada have grown exponentially, often utilizing competitive esports and gaming labs to drive enrollment and to further each institution's unique mission and goals. However, despite a growing amount of scholarship on educational gaming programs, there has been very little forthcoming practical scholarship on how religious educational institutions might integrate gaming and faith in a practical manner that is educationally well grounded, spiritually rigorous, and practical. In this presentation, Dr. Brad Hickey offers a new educational paradigm for Christian gaming programs that he calls "Gaming Coram Deo, " a set of terms, ideas, and age-appropriate practices that trains students to engage gaming holistically and in ways that provides community, strengthens SEL skills, and inspire students to reimagine the possibilities of gaming-related spaces and industries.
Session Leader Information: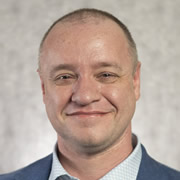 Dr. Brad Hickey has been studying the relationship between faith, gaming, and education for nearly a decade, first as a doctoral student at Fuller Theological Seminary, and now as a member of Dordt University where he currently serves as the Director of Gaming and Student Support Specialist. At Dordt University, Dr. Hickey has established a popular 100+ member student-led gaming club called the Dordt Gaming Guild and teaches collegiate courses designed to help students explore gaming-related spaces from a rigorous Christian perspective.

---
Students Who Remain Faithful Through Their 20's
Dustin Jizmejian - January 12, 2023
We have heard it said often that students walk away from their faith when they enter the university. Some return to their faith, and some do not. We often wonder why, but maybe a better question to ask is what about those who remain faithful through those years. What do they have in common and what can we learn from them?
Session Leader Information: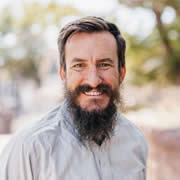 Dustin Jizmejian is Director of Conferences and Events at Summit Ministries. He has an undergraduate degree from Biola University and a Master's degree from Denver Seminary and Regent College in Vancouver Canada. While his work is operations, he spends much time teaching and mentoring the students who attend Summits two-week confrere and gap program. Dustin lives in Colorado Springs, with his wife of 15 years Ruthann, and their 5 kids, 2 puppies, 1 cat, and lots of chaos.

---
Just teaching: Feedback, engagement, and well-being for each student
Dr. Jonathan Eckert - February 9, 2023
We will address these FEW ideas that are the essence of teaching. When we attend to feedback, engagement, and wellbeing for each student, we are doing justice. In the session we will address techniques and mindsets for addressing each student - not some or even all. We will also ensure that this work is sustainable for educators as we also need to attend to FEW for ourselves.
Session Leader Information: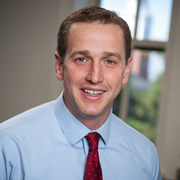 Jonathan Eckert, Ed.D., is the Lynda and Robert Copple Professor of Educational Leadership at Baylor University. He taught outside of Chicago and Nashville for 12 years. After completing his doctorate at Vanderbilt University in 2008, he served at the U.S. Department of Education in both the Bush and Obama administrations on teaching quality issues. He has won multiple teaching awards in higher education and is the author of Just teaching (forthcoming), Leading together, The novice advantage, and numerous articles.

---
REIMAGINING APOLOGETICS
Dr. Justin Bailey - March 8, 2023
Too often apologetic arguments seem more about winning than witnessing. Perhaps there is another way to think about Christian witness, one that doesn't treat students like "brains on a stick." Here artists, poets, and writers may be our best guides, and encountering the beautiful may be the first step in beginning to find it believable. What could it mean to reimagine apologetics?
Session Leader Information: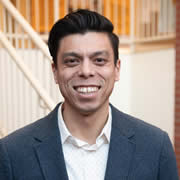 Justin Ariel Bailey works at the intersection of Christian theology, culture, and ministry. Having served as a pastor in a number of diverse settings, his work as a professor explores the ways that culture shapes the practice of Christian faith, as well as the ways that that Christian faith enables culture care. His written work has appeared in Christianity Today, The Banner, Fare Forward, and the Reformed Journal, and he is the author of two books: Reimagining Apologetics and Interpreting Your World. He is the host of the In All Things podcast.

---
Preparing Christian Students for College Challenges
Tripp Almon - April 13, 2023
What commonalities exist for those students who not only navigate young adulthood well, but thrive? Learn the intellectual challenges most prevalent on college campuses, how the Christian worldview shines in response, and which practices help the most.
Session Leader Information:

Tripp Almon joined Summit in 2018 and serves as the Director of Programs and Summit Semester. He relocated to the great state of Colorado with his wife, Megan, and their kids, Neely and Rogan, from the little town of Newnan, Georgia — just south of Atlanta. Tripp's passion for educating students in the areas of Christian theology, worldview, and apologetics grew in large part from growing up in a Christian home and then struggling profoundly with the tidal wave of cultural ideas that engulfed him as he entered a secular university. Thankfully, his experience taught him that Christianity not only stands in the marketplace of ideas — it soars. Before joining Summit, Tripp, a former elite gymnast, coached gymnastics for more than two decades and served as a pastor for 10 years. He and his family love the outdoors and adventure sports, particularly off-road motorcycling. Tripp is also a rally car co-driver with Almon Brothers Racing Team — 2017 champions of the NASA Rally Atlantic Cup Series.