COVID19 has been a storm like none other. We all have had to make quick adjustments on the fly. Now as you plan for fall and regular communication and interaction by teachers with students and parents, we urge you to consider CT Next as the solution for your teaching and learning management needs.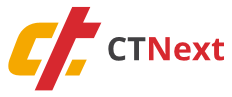 While you have known and trusted Curriculum Trak to help you over these past years with your curriculum articulation and alignment needs, you may now find that your needs have expanded. CT Next combines curriculum planning with a powerful LMS (learning management system) and assessment and grading - all in one tool!The graphic below shows the areas that can be addressed via CT Next. Additionally, you will still be able to access all the outstanding FLI (Faith-Learning Integration) material in CT Next in the future and depend on the same great Curriculum Trak support team.
Let us show you how you can add the elements you need shown above at a reasonable price AND move your current Curriculum Trak data over into this new tool.
CT Next makes it possible to continue to manage your curriculum well and gives your teachers and students the interactivity they need for online or hybrid environments.
For more information, please contact sales@curriculumtrak.com.